Working from home is becoming so popular these days, that many have joined the work-at-home bandwagon.
While some prefer to working alongside co-workers, there are others that prefer jobs where you work alone.
Whether you are looking for a full-time hustle or a side gig, these jobs for introverts are perfect for those wanting to work solo.
This allows you to be your own boss, and choose how much work you want to take on.
And there is a variety to choose from.
Jobs for those who enjoy working with numbers, words, typing and admin jobs or even jobs for those with an artistic flair. The most contact you will have with these jobs is through emails.
Let's now take a look at these jobs for people who hate working with people.
*This post contains affiliate links. The disclosure here.
Jobs where you work alone
Online Proofreading
Online proofreading is a job good for those with excellent word skills. Whether you are a teacher or grammar nerd – proofreading jobs are worth trying.
From correcting grammatical errors to spotting punctuation mistakes, a proofreader's job is all about checking documents for mistakes. This can be in the form of blog posts, ebooks, essays, resumes, research papers, social media posts or email newsletters.
Online proofreaders can work from anywhere in the world. All you need is a laptop or a tablet to get started. This free intro course is the best way to find out if proofreading is the right job for you.

According to Payscale, proofreaders in the US can earn an average of $43,000 per year, and this can go up to $68k with experience. This is one of the best jobs for introverts that pay well.
Read how Amanda, a stay-at-home mom of three, earns $1,000 a month proofreading less than 20 hours a week.
Check out 25 places that hire online proofreaders.
Data entry Clerk
While this is the most common online job to begin a work at home career, the number of openings is quite less. Data entry jobs do not require experience and are fairly easy to master the trade.
With data entry, you will need to be a skilled and accurate typist, with an ability to stay organised.
The daily task of a data entry clerk involves entering information into a computer – mostly in the form of a spreadsheet. Rate of pay is usually around $12 -$15 an hour.
Here are some data entry companies that have regular openings – SmartCrowd, Clickworker, Quicktate. Check out this post for more data entry jobs from home.
Sell Blogs and Earn
You might have heard of furniture flipping, but did you know there is blog flipping.
Yes, you can sell blogs/websites for profit. There are two ways to do this – either buy a blog or create your own website and sell it.
Option 1: Create your own & sell
You can create your own website for as little as $50. Once you have set up your blog and written a few good blog posts you can sell it 3 months later for roughly $500. This leaves you with a profit of $450.
Option 2: Buy Blogs and Sell
Joining some blogging Facebook groups will allow you to connect with other bloggers, some of whom will be interested in selling their blogs. There are also websites like Flippa, or Empire Flippers where you can find websites to sell.
My friend Jenn Leach has earned over six figures buying and selling websites for profit. She now teaches students how to do the same, in her training – The Art of Micro Flip. Most of Jenn's students earn at least $2,500 a month selling blogs.
Bookkeeping
If you are good with numbers, bookkeeping is the job to consider. As a freelance bookkeeper, you can earn up to $60 an hour. This is one of the highest paying online jobs where you work alone.
Bookkeeping is a highly skilled and in-demand profession for those that are serious about progressing in this career.
There is no need for a certification or degree in finance to get started. With proper training and marketing skills, you can start working as a bookkeeper in less than 3 months from now.
You will work with clients, to help keep track of their financial transactions. All the work is done on your computer, as you can send and receive files via email.
Check out Ben Robinson's popular bookkeeping course if you are interested in this field of work. Many of his students are earning between $6,000 to $11,000 a month bookkeeping. Here are the interviews I conducted with two of his students.
Voice-over work
Do you enjoy doing character voices? Have you been complimented for the sound of your voice?
As a voice-over artist, you can make money lending your voice for audiobooks, commercials, podcasts, store or transport announcements and the list is endless. Any place you can think of that requires recordings – needs a voice artist for the job.
The pay scale for this type of job can go up to $70k per year. While Fiverr is a good place to find jobs for beginners, here companies that have regular voice over jobs available.
If you are interested in learning more about how to work from home as a voice artist, here is a free mini-training that's worth checking out.
Related:
Illustrator
If you have good design skills you can work as an illustrator.
The job involves creating art on paper and then converting it into a digital file.
Angela is a freelance illustrator who earns more than $4,000 a month with her illustrations. She works with bloggers to create ebook covers and business cards. She also works with people that are looking to create a fun and customised party or wedding invitations. You can check out her work here.
Get your 2-month free Skillshare trial here, to find free online courses that teach you to be an illustrator.
Virtual assistant
A job of a virtual assistant does not have to be broad. There are many branches of virtual assisting you can choose from. Here are a few of the ones that pay well. If you are looking for a beginner's guide in virtual assisting to get your feet into the business, check out this training, and fastrack your learning to become a VA in 30 days.
Now on to other virtual assisting streams.
Pinterest VA – $50/hr
Pinterest virtual assistants, work with bloggers and online business owners to help in Pinterest promotions. If you are familiar with using Pinterest, you know that its all about creating and sharing stunning visuals. There are other aspects of Pinterest that you need to be familiar with, like – scheduling pins, optimising Pinterest profiles and pins. Income potential of a Pinterest VA can go up to $50 an hour.
Podcast VA – $35/hr
As a podcast VA, you will be required to help with audio editing, managing podcast guests, write blog posts on the podcast and help with marketing and promotions. Podcast VA's can earn up to $35 an hour.
Real estate VA – $25/hr
The typical job of a Real estate VA is to follow up clients, schedule appointments, creating marketing materials that include social media and email marketing. Check out this post on how you can become a real estate VA. Real estate virtual assistants can earn up to $25 an hour.
Writer/editor – Holly Johnson
Follow the footsteps of Holly Johnson and take your love for writing to the next level.
Holly earns up to $200,000 a year freelance writing for popular publications like Forbes and the Wall Street Journal. While this does take some work to get to that stage, she shares some insider tips in this free workshop. This is a good resource for those who want to make money as a professional writer.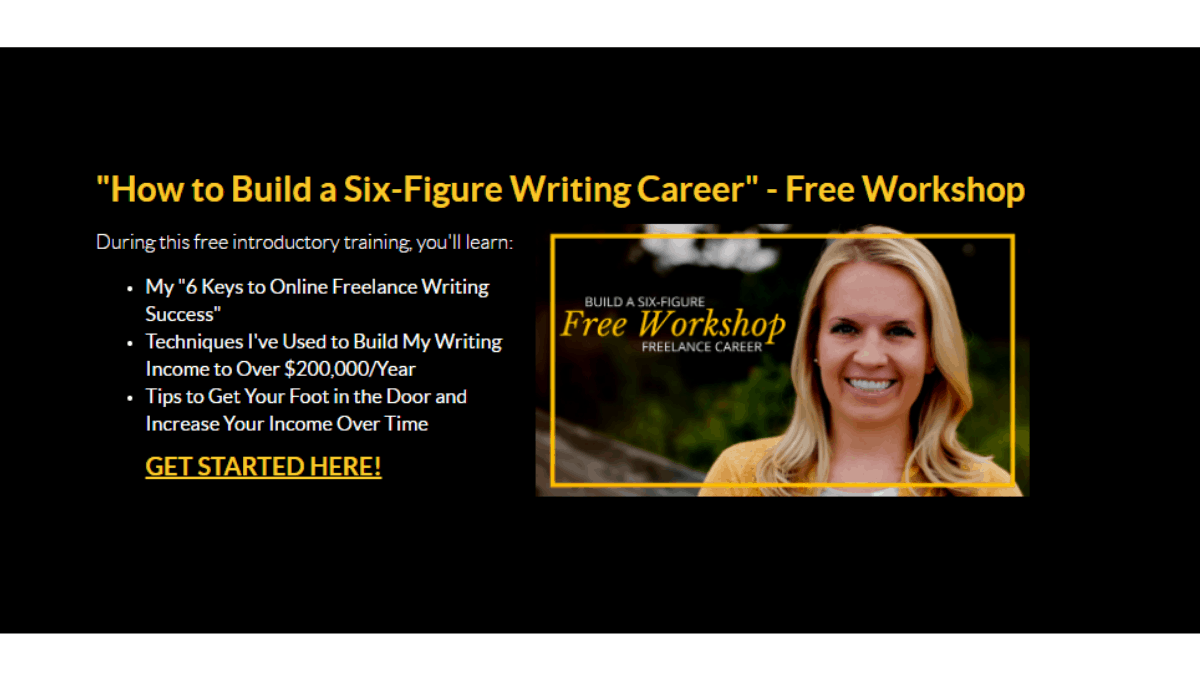 Typing Jobs
If you are a good and accurate typist, you can earn up to $4,000 a month with transcription jobs from home.
The job involves listening to audios and typing out what you hear. You will need a good internet connection with headphones to get started. There are two types of transcription jobs – general and legal. While general transcription pays up to $45k a year, legal can go up to $65k.
Check out this free mini transcription course created by Janet Shaughnessy of Transcribe Anywhere. She answers like – where to find work, if this is the right job for you, salary and how you can become a transcriptionist without a degree.
Blogging
I have to include this to the list because this is what makes me a full-time income from home – as an introvert myself!
I've been blogging for 2 years now, and I haven't had to make a zoom, skype or a phone call to anyone. It's just me and my laptop all day – and I have no regrets.
Social media is the best way to communicate and get to network with others in the industry. It's the best option for those who enjoy writing and are ready to invest at least 3 hours of their time in a day.
With the growth in social media – digital content is also on the rise. Starting a blog can make a great side hustle. If this is something you'd consider, read how you can begin your first blog for less than $100.
Pet sitting
If you enjoy animal interaction, this is a rewarding job.
At Rover you get paid to take care of dogs or cats. Once you've created a profile with Rover, you can start accepting job requests. Payments are made two days after completing each job.
It's fully flexible as you choose your own schedule and select dog preferences – age or size of the pet you want to care for. On average, you can earn up to $1,000 a month working part-time with Rover.

Teach Online
If you have previous experience in tutoring, mentoring or even homeschooling, you can work from home teaching primary school kids.
At Education First, you can earn up to $20 an hour tutoring online – but you must live in the US or the UK to be accepted.
Education First is a US-based online tutoring company that has been around for over 50 years. All you need is high-speed internet, computer & webcam/microphone to get started. Check out Education First here for more details.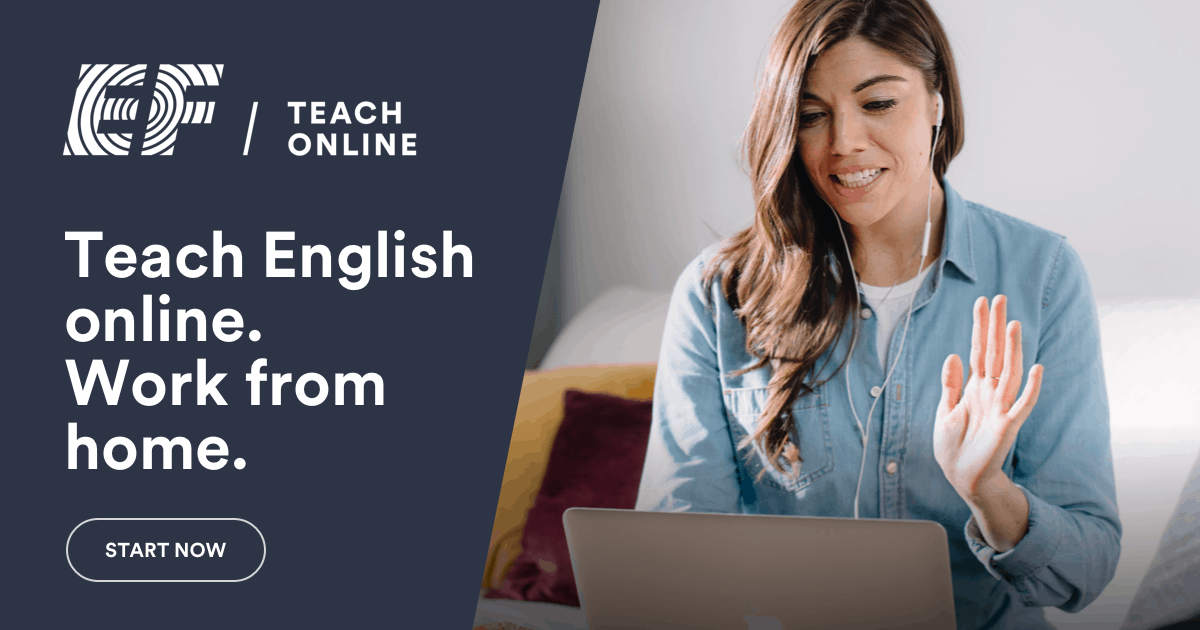 There you have it. Some of the best jobs for introverts where you work your own schedule and set your own rates. These are some of the best jobs where you work alone and run your own rules.